Meet Our Staff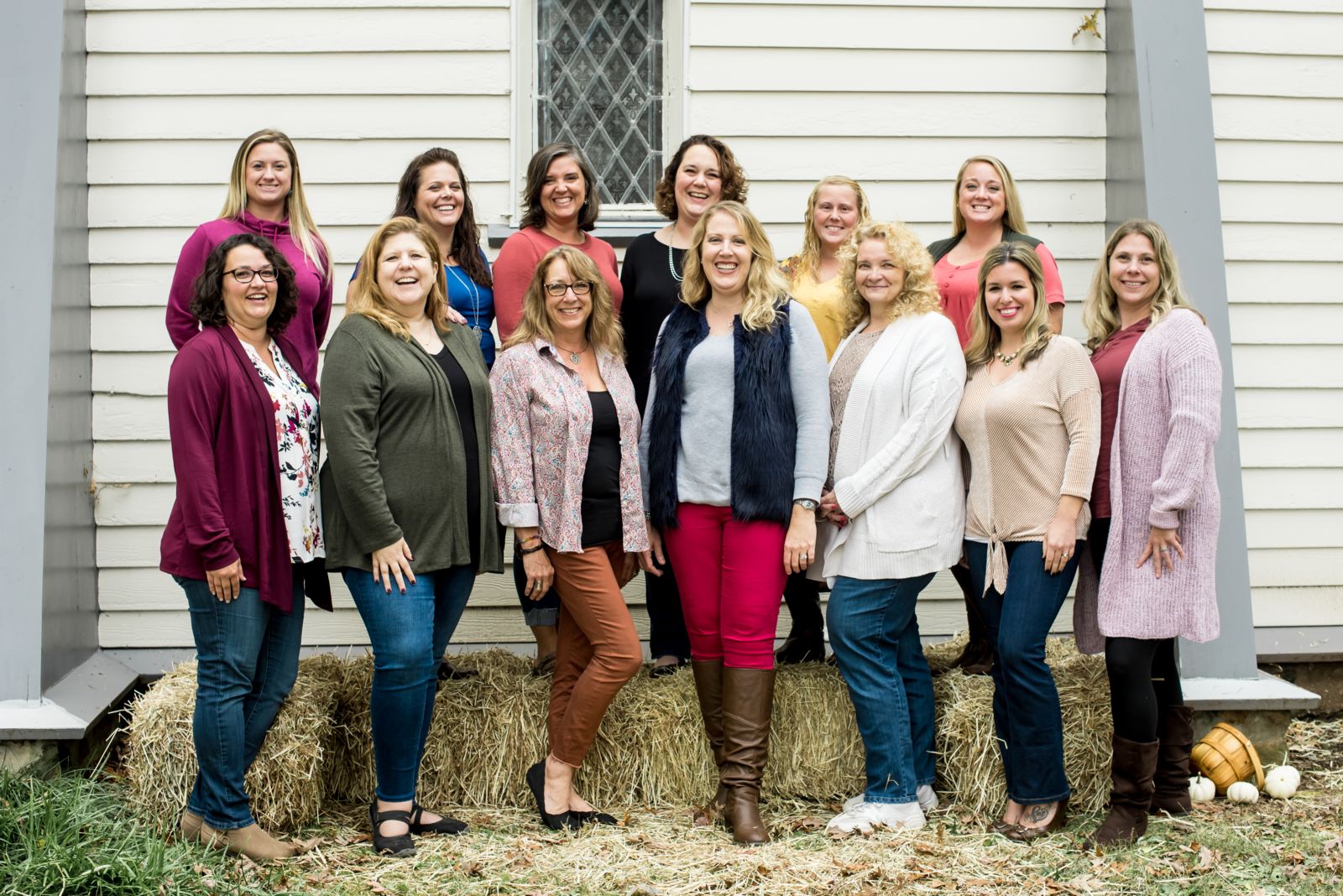 We are devoted to having quality staff in every classroom. Our teachers are Red Cross certified in CPR and First Aid. There is at least one MAT certified staff member on site during school hours. The quality of the teachers is fundamental to the success of any school. Our experienced, devoted, and loving teachers is a main reason St. Stephen's has been so successful within the community for so long.
Shelby Low - Director
Shelby joined the staff of St. Stephen's Preschool in January, 2015. Shelby comes to the preschool by way of Memphis, Tennessee. She had eight years in the public education system. Shelby has been a classroom teacher, an athletic coach, an MCS board supervisor, and a curriculum writer. She holds a Bachelor's degree in education from Louisiana College in Pineville, LA. Shelby also has a Master's degree in educational leadership from Christian Brothers University in Memphis, TN. Shelby looks forward to using her gifts as a servant leader to encourage the growth of the students not only mentally, but also spiritually.
Michele McDowall: Lead Teacher, PK Busy Bees
Michele joined the preschool staff in the fall of 2013, and she is our lead teacher of the PK Bees class. Michele is an active member of St Stephen's Episcopal Church and a former youth leader having taught Sunday school and participated in teen youth mission trips. Michele has worked extensively with children through volunteer work within the FCPS and Girl Scouts. Michele holds an Associate's degree in early childhood development and is currently persuing a Bachelor's degree in early childhood education at Liberty University.
Jessica Scully: Assistant Teacher, Busy Bees
This is Jessica's third year with our preschool. She loves seeing her students light up when they are investigating a new subject.
Rebecca Cooper: Assistant Teacher, Busy Bees
This is Rebecca's first year assisting at our preschool. She enjoys assisting with centers and carpet time.
Kristina Glick: Lead Teacher, PK Fantastic Fish
This is Kristina's second year as a lead teacher with us at St. Stephen's. She attended JMU in Harrisonburg where she studied psychology and early childhood education. She lives with her husband and four boys in Catlett. In her few spare minutes, she enjoys hanging out with her menagerie of animals and baking yummy treats.
Charity Shorey: Assistant Teacher, Fantastic Fish
This is Charity's second year at St. Stephen's.
Janice Barr: Lead Teacher, Friendly Frogs
Janice is in her eleventh year with St Stephen's Preschool. She leads the three year old class. She loves to watch the children grow and learn throughout the year. Her years of experience with children are evident in her calm and nurturing demeanor. Janice is the mother of three children. She moved to Fauquier County when she was 10 years old and is now in her 40s. Janice is not only an asset to the preschool but to the community, as well.
Brynne Tible: Assistant Teacher, Friendly Frogs
After taking some time off to have a baby who is now in kindergarten, Brynne rejoined our staff. She is an amazing asset to have in the classroom.
Lauren Davis: Assistant Teacher, Friendly Frogs
This is Lauren's second year with us.
Joanne Chapell: Lead Teacher, Outstanding Owls
Jo joined our preschool staff in January, 2016 as an assistant to the Owls. She is in her fourth year as lead. She also leads our extended day program. She has three daughters of her own.
Candace Young: Assistant Teacher, Outstanding Owls
Candace has been with our preschool for two years.
Candy Shelton: Lead Teacher, Lucky Ladybugs
This is Candy's second year as a lead teacher. She was previously an assistant with the Owls.
Rebecca Smith: Assistant Teacher, Lucky Ladybugs
Rebecca is in her second year with us at St Stephen's.